Product Description
Product Description
Item: ASTM GR.6 titanium plate price
Grade : ASTM:GR.1,GR.2,GR.3,GR.4,GR.4,GR.5,GR.6,GR.7,GR.9,GR.11,GR.12,GR.13,GR.14, GR.15,GR.16 etc
GB:TA1,TA2,TA3,TA4,TA5,TA6,TB2,TB3,TB4,TC1,TC2,TC3,TC4,TC6,TC9,TC10,TC11,TC12etc.
JIS:GR,1,GR,2,GR,3,GR,4,(TS-105M,TS-120M,TS-140M,TS-160M,)
Standard: JIS, AISI, ASTM, GB, DIN
Thickness : 0.02mm to 100mm or as customer require

SIZE : T 0.02-1.0mm x W1000mm x L 2000-3500mm
T 1.0-5.0mm x W1000-1500mm x L 2000-3500mm
T 5.0- 30mm x W1000-2500mm x L 3000-6000mm
T 30- 100mm x W1000-3000mm x L 12000mm
or can be custodies
Surface finish:
2B,BA,No.1No.4,No.8,8K, mirror,checkered,embossed,Hair line,etc
Application : Melting point, high specific strength, corrosion resistance, high and low temperature performance, low- magnetic, acoustic and vibration damping characteristics,Good incompatibility, good compatibility with carbon composite, with superconductivity, shape memoryand hydrogen absorption characteristics,known as "space metal" and "marine metal" in the field of aerospace, marine development, chemical, metallurgy, electricity, human biological materials, sports and leisure industry, automotive and other more widely purpose.
Product Packing: Standard Seaworthy wooden box or be required;We will packing as the factory, and reach the stander of exportOr as the customer request. In addition,we will make the products with good surface protection.

Delivery time : According to customer's quantity.
Payment : T/T, L/C, and Western Union

Chemical Composition
Grade

ELEMENT COMPOSITION , %

Ti

AL

V

Fe

C

N

H

O

Others,

max

Grade 1

Balance

-

-

0.20

0.08

0.03

0.015

0.18

0.40

Grade 2

Balance

-

-

0.30

0.08

0.03

0.015

0.25

0.40

Grade 3

Balance

-

-

0.30

0.08

0.05

0.015

0.35

0.40

Grade 4

Balance

-

-

0.50

0.08

0.05

0.015

0.40

0.40

Grade 5

Balance

5.5-6.75

3.5-4.5

0.40

0.08

0.05

0.015

0.20

0.40

Grade 7

Balance

Pd 0.12-0.25

0.30

0.08

0.03

0.015

0.25

0.40

Grade 9

Balance

2.5-3.5

2.0-3.0

0.25

0.08

0.03

0.015

0.15

0.40

Grade 12

Balance

Mo 0.2-0.4

Ni 0.6-0.9

0.30

0.08

0.03

0.015

0.25

0.40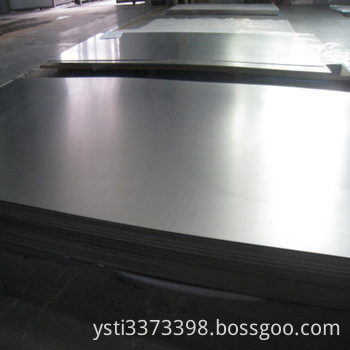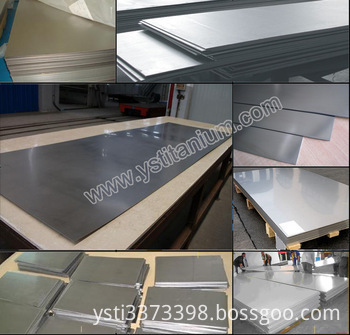 Company Lnformation

Contact Us